Copywriting
Get awesome copy to describe your product as if it was perfectly molded into your customer's hands.
Copywriting can be for any of the following:
SAAS
MOBILE APPS
GAMES
EMAIL SIGN-UPS
COUPONS
WIDGETS
Description for Book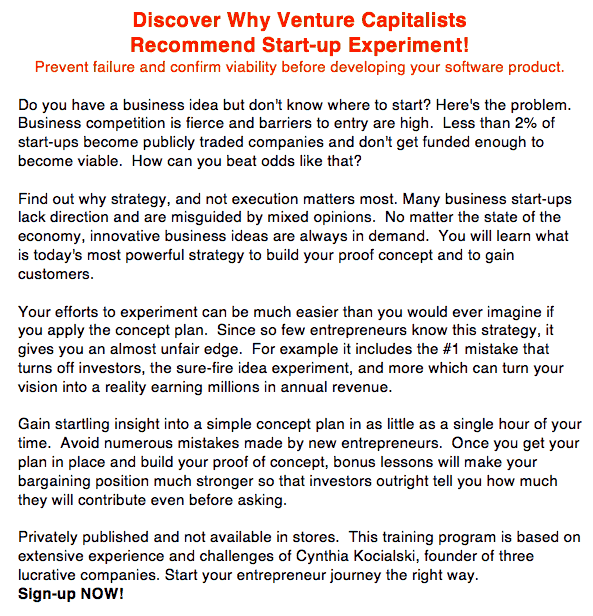 Description for Social Media Marketing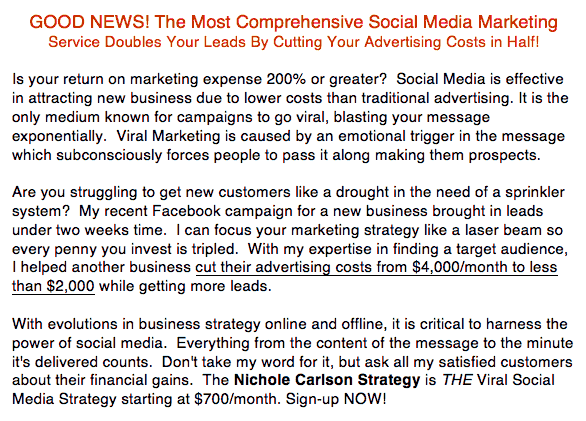 Headlines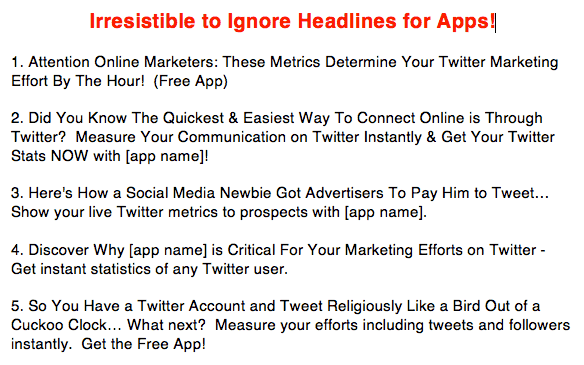 WHAT MY CLIENTS SAY:
Great! Thank you very much, great copy and speedy service!
"Nice job in organizing the information and timely delivery, thank you"
Deepak Chari of Charicenter.com
"Thanks nice copy will use again."
www.hydroconcepts.com.au/indexnew.htm
"Nice job"
O'Keith Judish of  http://www.askokeith.com/
"Great Job"
"I've purcahse this service 4 months ago. I can tell that my I get some considerable increase of sales. I am going to test out with the new sales copy on a new site and see the results. Hopefully, it will be given a similar results."
Chungy of http://growth-flex.com/
"Thanks! Great stuff!"
"Marking as received. Interesting angle. We'll try it. Thanks!"
Product or Service Description Was $100
Now $50


Headlines (3)Was $50

Now $25


Landing Page Review Was $200

Now $99
Call

 1 (646) 570-1347 or use the contact form to get started!